The company manufactures both axial and centrifugal industrial fans for a number of industry branches. We specialize in delivering fans for power (mainly primary air, secondary air, induced draft, recirculation, FGD, de-NOx fans), steel, mining, chemical, cement, wood industries etc. We produce fans with a very wide range of drive motor power - from 5 kW to ca. 10 MW with the impeller diameter up to 7.000 mm.




We offer also axial jet fans designed in accordance with current standards for smoke exhaust devices. Our fans are certified according to F400/120min class (EN 12101-3:2015). They are suitable for continuous operation at temperature 400°C for the period of 120 minutes. The structure of the blades allows operation in both directions (normal and reverse) with similar volume flow and thrust.

Our fans find application mainly as:
| | | |
| --- | --- | --- |
| | | industrial and general purpose as well as special design fans: acid resistant, explosion-proof, dust-tight and gas tight; |
| | | boiler air and flue gas fans: mill, primary air, secondary and sealing air, flue gas and recirculation, |
| | | booster fans for FGD and de-NOx systems; |
| | | fans for pneumatic transport; |
| | | high pressure fans; |
| | | fans for main ventilation in mines. |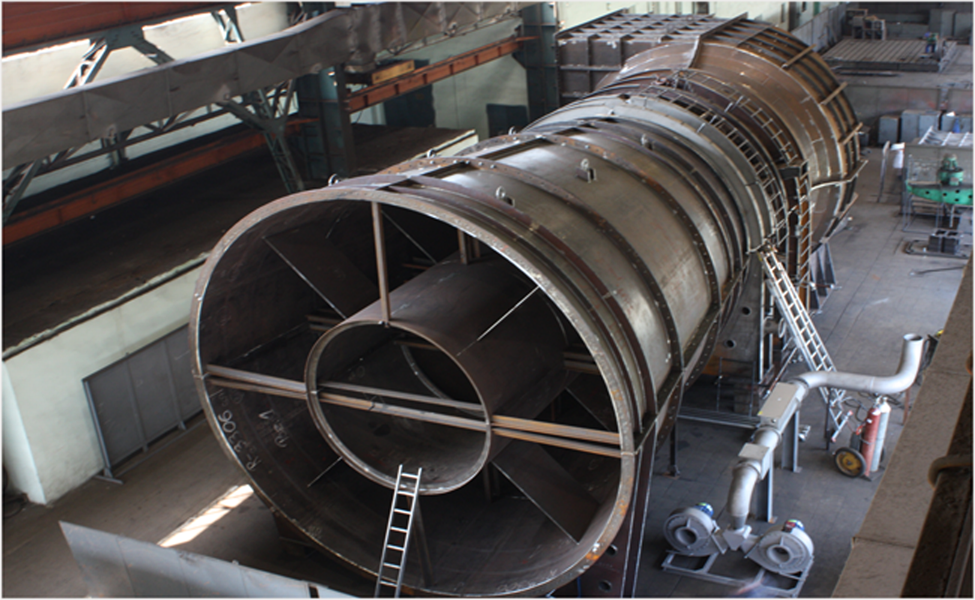 Except for the fans, we deliver auxiliary equipment like:
| | | |
| --- | --- | --- |
| | | drive motors and frequency inverters, |
| | | inlet axial or louver control dampers, |
| | | heat and sound insulation, |
| | | silencers, |
| | | control instrumentation, |
| | | anti-vibration dampers, |
| | | service platforms, |
| | | isolating dampers, |
| | | spare parts |
We also produce steel structures according to client's documentation and specifications. We ensure supervision over assembly of our products and participation in commissioning. In case of client's interest, we offer site assembly on the turnkey basis.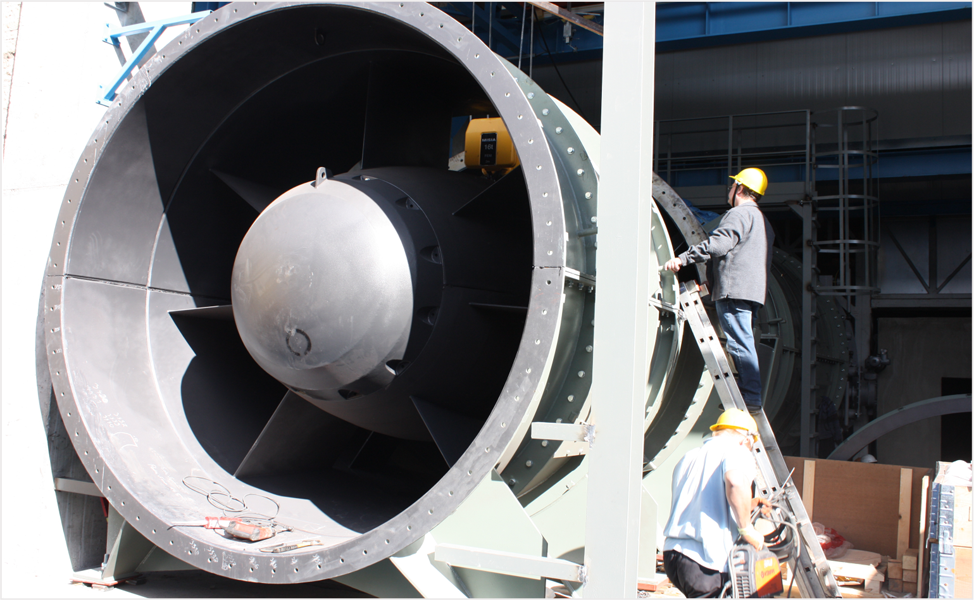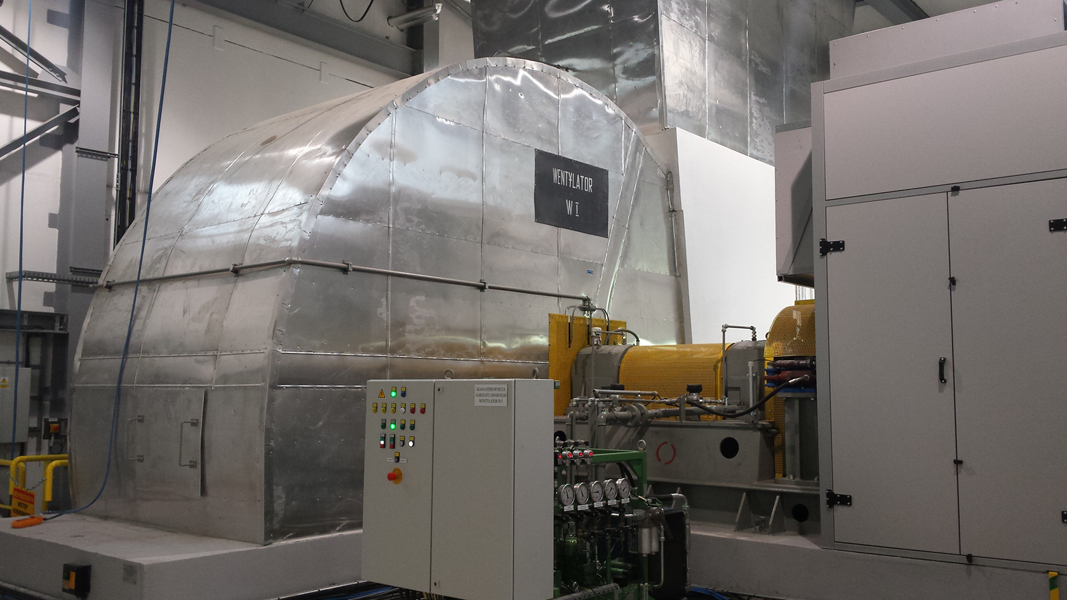 We render the following services too:
| | | |
| --- | --- | --- |
| | | post warranty service, |
| | | leveling and balancing, |
| | | dynamic measurements and their evaluation, |
| | | performance measurements, |
| | | technical condition evaluation, |
| | | modernisations and overhauls, |
| | | transportation of the goods from Fawent to client's site. |
Our fans are always selected, and then designed and executed on the basis of the performance data defined by the client. Due to the fact that we specialize in manufacturing large size fans, the range of technical possibilities is very wide. The largest manufactured by Fawent fan has the volume flow of 1.800 Nm3/s. We also have in our portfolio fans with the pressure increase of at least 20.000 Pa.
For about 40 years our company has delivered, modernized and overhauled axial variable pitch fans. We have great experience and qualifications to carry out such works. We would like to point out the following power plants where Fawent has delivered, modernized and overhauled axial variable pitch fans: Bełchatów, Opole, Pątnów, Jaworzno, Ostrołęka, Dolna Odra, Połaniec, Mehrum (Germany), Catalagzi (Turkey). Fawent is capable of providing such services even for the axial fans produced by others.
In 2017 our company implemented an innovative project, co-financed by the European Regional Development Fund, regarding new series of large size axial two-stage fans with hydraulic angle adjustment of rotor blades.
Fans manufactured at FAWENT are used for chemically inert or aggressive gases, as well as in dangerous (explosive) areas (acc. to Atex 94/9/WE and EN - 14986).
The fans are designed and executed to force medium with sub-microscopic particles (dust) that tend to settle on and stick to the impeller as well as medium with high dust concentration and temperature up to 600oC.
Depending on the client's requirements, the fans can be offered with the following types of control: variable speed, variable pitch during the fan operation or standstill (axial fans) and inlet guide vanes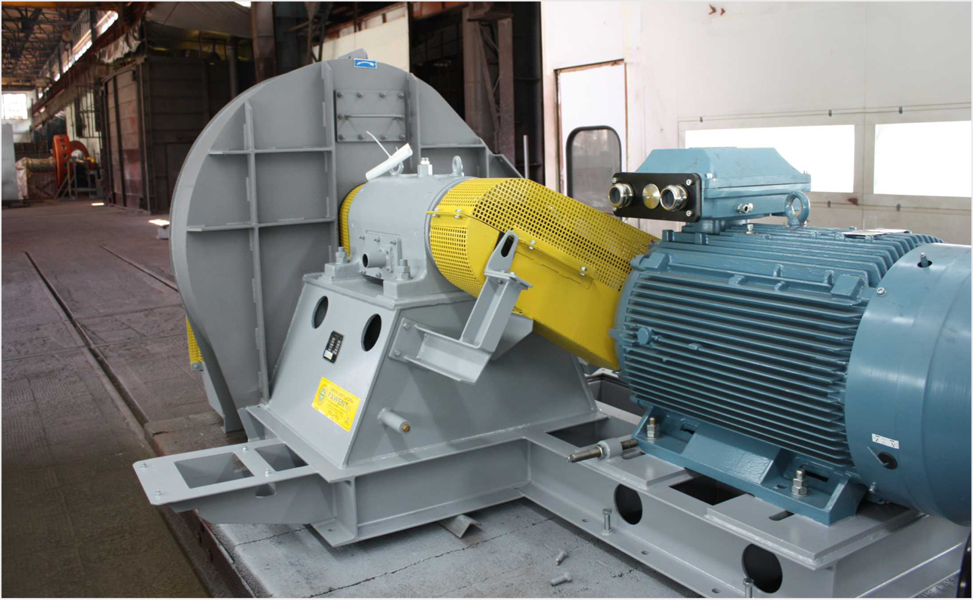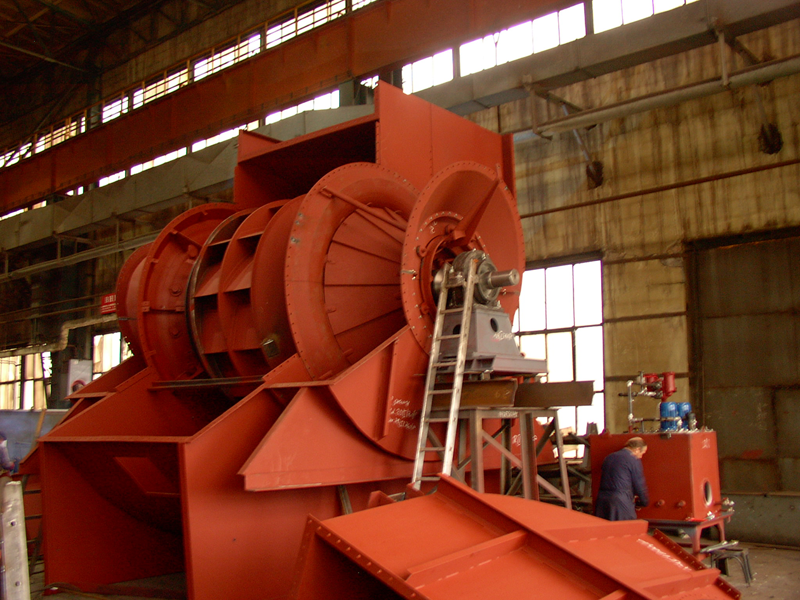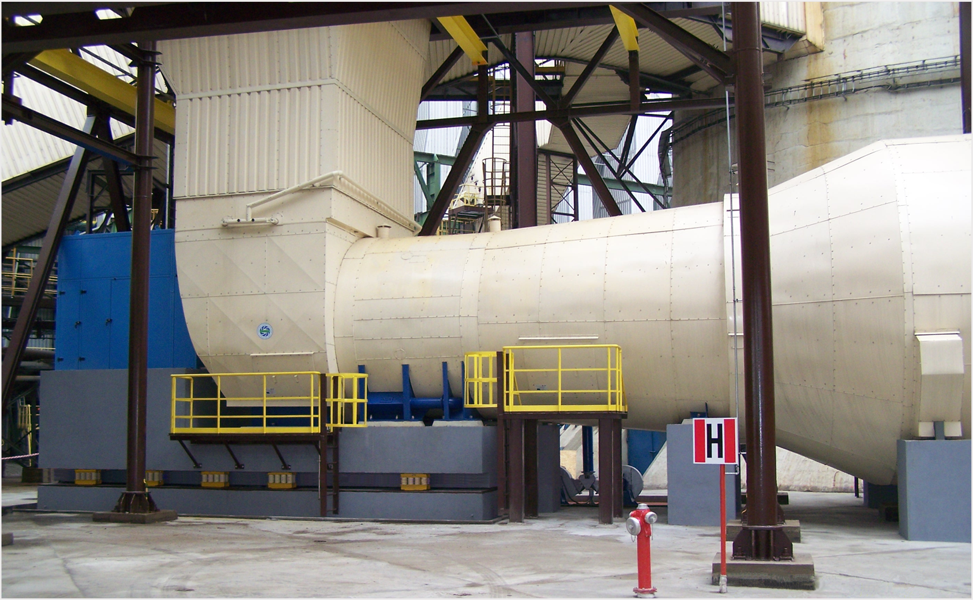 The produced fans, depending on the performance data and plant requirements, can be designed for direct drive (the impeller mounted directly on the motor shaft), coupling or V-belt drives.